Quality Veterinary Care at Chandler Animal Clinic
Here at Chandler Animal Clinic LLC, we take the health and happiness of your pet seriously. We go above and beyond to provide your pet with health and wellness through optimal veterinary care. Having access to a trustworthy veterinarian and reputable animal clinic can make a tremendous difference in your pet's life. If you live in Chandler or the surrounding areas, you can bring your pet here for full-service animal health care for your pet. Not only can we help dogs and cats, but we can also help your horse, guinea pig, rabbit, ferret, or any other mammal you may have.
Preventative Care
Dr. Natosha Provence has years of experience in providing pets preventive care and treating their serious conditions. Her preventative care program includes services your pet needs like annual wellness exams, diagnostic testing, parasite control, vaccinations, dental care, spay and neuter procedures, and more. Wellness exams enable us to keep track of your pet's health. It is also a good way of detecting early signs of health conditions or diseases before the disease has a chance to spread. Early detection and treatment of health issues can improve your pet's chances of having a successful recovery. We also offer nutrition consultation and in-house laboratory services that provide blood work, diagnostic ultrasounds, and x-rays for your pet.
Dental Care
We recommend your pet has an annual dental exam and cleaning to maintain good oral health. A dental exam will uncover any dental issues your pet may have such as plaque buildup, bleeding gums, broken teeth, abscesses, and periodontal disease, so these problems can be treated properly. A professional cleaning entails removing plaque and tartar, particularly under the gum line, and polishing your pet's teeth. Regular dental care will greatly enhance your pet's oral health.
Vaccinations and General Surgery
Our animal clinic offers core and non-core vaccinations to keep your pet safe from infectious diseases. We will also customize a vaccination schedule for your kitten or puppy to maintain protection over the years. If your pet needs surgery, you can count on our team to provide quality surgical care. We perform general surgeries for tumor removal, tooth extraction, broken bone repair, and more.
Contact Our Team in Chandler Today
No matter when your pet may need help, our team will be there for you. We at Chandler Animal Clinic LLC is here to provide you and your pet with quality health care service. Contact us today by calling us or by contacting us online to see how we can help you and your animal.
---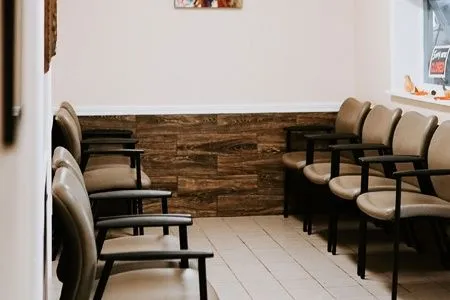 Providing Quality Veterinary Services



Ensure the full health and happiness of your pets with the help of Chandler Animal Clinic LLC in Chandler, OK. Headed by licensed veterinarian Natosha Provence, we take pride in offering quality and affordable veterinary services for small and large animals. From providing preventative medicine to conducting full diagnostics and surgical treatments your pets need, our friendly veterinarian is here to help. We also offer an array of veterinary products, including prescription dog/cat food, for your added convenience.
Rely on Our Licensed Veterinarian
Keep your furry friends hale and hearty. Bring them to our clinic, and let our animal doctor provide the essential treatment and medication they need to maintain their overall wellness. We are home to a wide range of veterinary services that are designed to address any health and wellness concerns you have for your pets. Continue browsing through this website to learn more about what we do.